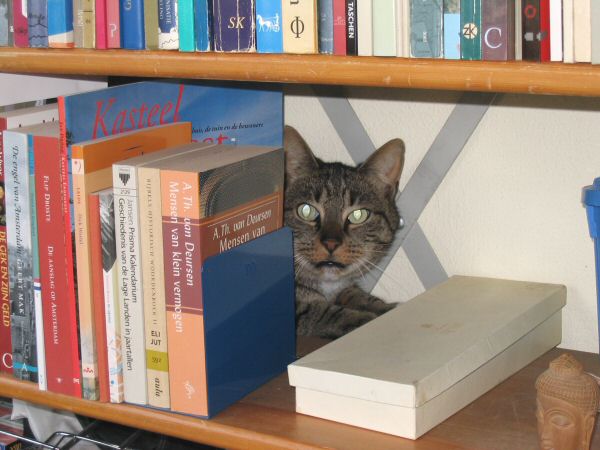 Naar aanleiding van mijn vuige insinuatie:
We suppose he has had some bad experiences with people in the past. Is it unfair of me to hypothesize that my ten year old nephew has played a part in this? I know for sure that I wasn't such a careful cat handler at that age.
schrijft mijn schoonzusje:
Nu ik het even doorgelezen heb moet ik natuurlijk wel even kwijt dat jullie neef altijd (echt waar!) lief is geweest voor Tijgertje. Daar kan het niet aan hebben gelegen.Volgens mij was het eenzaamheid. Overigens was hij naar ons idee al direct na aankomst als kind neurotisch.
Waarvan akte!