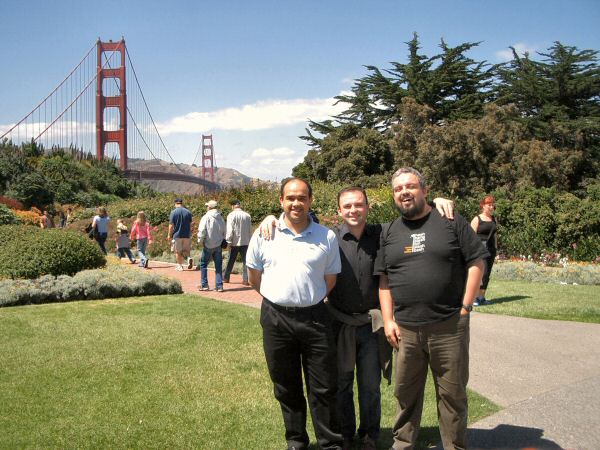 I don't get to write here too often anymore. It's not that I don't want to, just that my job doesn't let me me see the light of day, often quite literally. Over nine weeks, I've only been home one, spending the rest of it in France (two visits), Germany (three visits), Italy, Switzerland, USA (two visits), and Canada.
On the bright side: I've built up impressive mileage with both KLM and US Airways, and, admittedly, the Memorial Day weekend in San Francisco wasn't too bad either.
UPDATE (in Dutch):
Ze hebben de foto van jou in San Francisco hier in kleur midden op de afdeling gehangen en het is een soort "Mekka" geworden. Ik zie de hele dag al collega's langslopen die van "Oh" en "Ah" gaan en toch maar roepen dat zij ook zo'n baan willen. Ze zijn overduidelijk het bordje "nooit meer thuis" vergeten er naast te hangen, maar hilarisch is het wel.