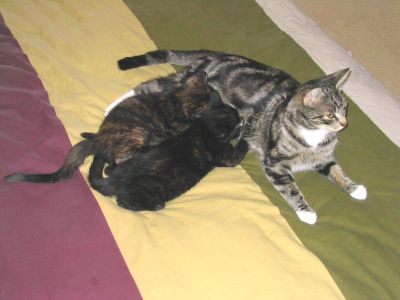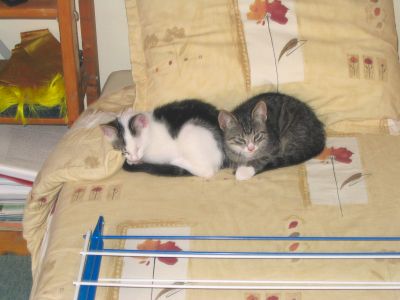 Exhausted from a night of bouncing around the house, all kittens are taking a time out. The girls lie drinking with Lies on our bed, the boys are dozing a bit on the guest room bed.
This is the last weekend all are here.
Do I really have to give them away...?